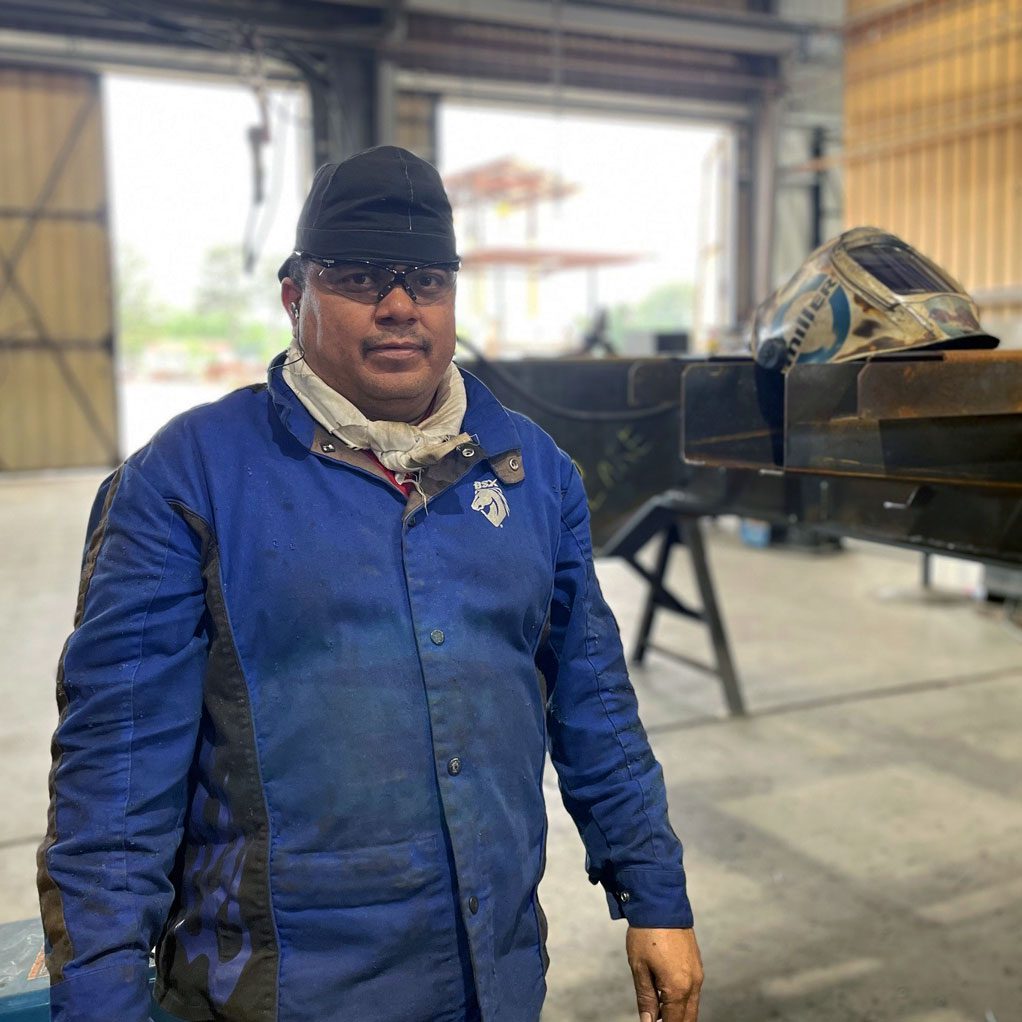 Meet Hugo Olvera, a valuable member of the Ledwell team who has been working as a welder in the Trailer Shop for the past 16 years.
He has spent his entire career in the Trailer Shop and has gained significant experience and expertise in manufacturing and repairing trailers.
Hugo takes great pride in his work and always looks for the most efficient way to fix a repair trailer. He knows that time is of the essence and that every minute counts. He is also known for his positive attitude and willingness to help whenever needed.
The most challenging part of Hugo's job is his unwavering belief that everything has a solution. This mindset requires him to think creatively and outside the box to come up with unique solutions to complex problems.
One thing that helps Hugo stay focused and motivated at work is listening to music. He believes that it helps him remain calm and relaxed, which in turn allows him to perform at his best.
Hugo enjoys spending time with his children when he is not at work. He is a family man, and his children are his biggest motivation. They encourage him to keep going and never to give up, no matter how difficult the task may seem.
Growing up, Hugo wanted to be a professional soccer player, but he found his true calling in welding. His passion for his work is evident in everything he does, and he takes great pride in being part of the Ledwell team. His dedication, hard work, and positive attitude inspire us all, and we are proud to have him on our team.