TILT DECK TRAILERS - HYDRATAIL TRAILERS
Hydratilt HydraTail Trailer
A Trailer Capable Of Hauling Just About Anything
The HydraTilt HydraTail Trailer is a universal piece of equipment capable of hauling just about anything.
When you need to get low, the Ledwell HydraTilt Trailer is the perfect solution. Using a hydraulic tail and hydraulic main deck hinged at the rear, this trailer allows you to obtain a shallow angle of approach from the tip of the tail to the nose of the trailer.
Our HydraTilt HydraTail Trailer is ideal for loading low-clearance, long-wheelbase, or non-powered equipment. The 20,000 pound hydraulic, nose-mounted winch provides ample pulling power to load just about any cargo from the tail of the HydraTail Trailer to the upper deck.
HydraTilt Trailer Product Types
HydraTail Trailer Resources
Interior Beam HydraTail Trailer
A Workhorse Built To Stand The Test of Time
The Ledwell Interior Beam HydraTail Trailer sports Ledwell's classic hydraulic tail design, making it uniquely equipped for a variety of jobs. This HydraTail Trailer is a workhorse capable of efficiently hauling all types of equipment.
Ledwell's Interior Beam HydraTail Trailer is equipped with Ledwell's manufactured hydraulics for tail operation and exhibits excellent craftsmanship.
If you want a trailer that lasts years, make it an Interior Beam. And if you're looking for the right parts for this workhorse, we stock all of them in-house.
HydraTail Product Types
HydraTail Trailer Resources
Perimeter Beam HydraTail Trailer
A Trailer Designed To Haul Any Heavy Load
The Ledwell Perimeter Beam HydraTail Trailer is the go-to option for equipment haulers.
This versatile trailer offers multiple options for transporting equipment. Its hydraulically powered mini-deck allows easy access to the upper deck for additional cargo space. A drop in the deck provides up to 10 more inches of load height. And the trailer's optional knuckle boom trough fits excavator booms perfectly while lowering the overall height of the load.
If you are in the heavy haul transportation business, Ledwell can design and build a trailer engineered for your specific hauling needs.
HydraTail Trailer Types
HydraTrail Trailer Resources
Detachable Gooseneck Trailer
The Best of Both Worlds In Heavy Haul and Equipment Transporting
Ledwell's Detachable Gooseneck Trailer is the best of both worlds in heavy haul and equipment transporting.
When you have a job that requires a heavy load with minimal vertical climb, detach the nose and load on the lower deck from the front. And as an added time-saving measure during site loading or unloading, a hydraulic tail can be added to the rear of our Detach Trailer. When you need the most durable and reliable Detachable Gooseneck in the industry, come to Ledwell!
Detachable Gooseneck Trailer Types
Gooseneck Trailer Resources
Ledwell HydraTail Trailers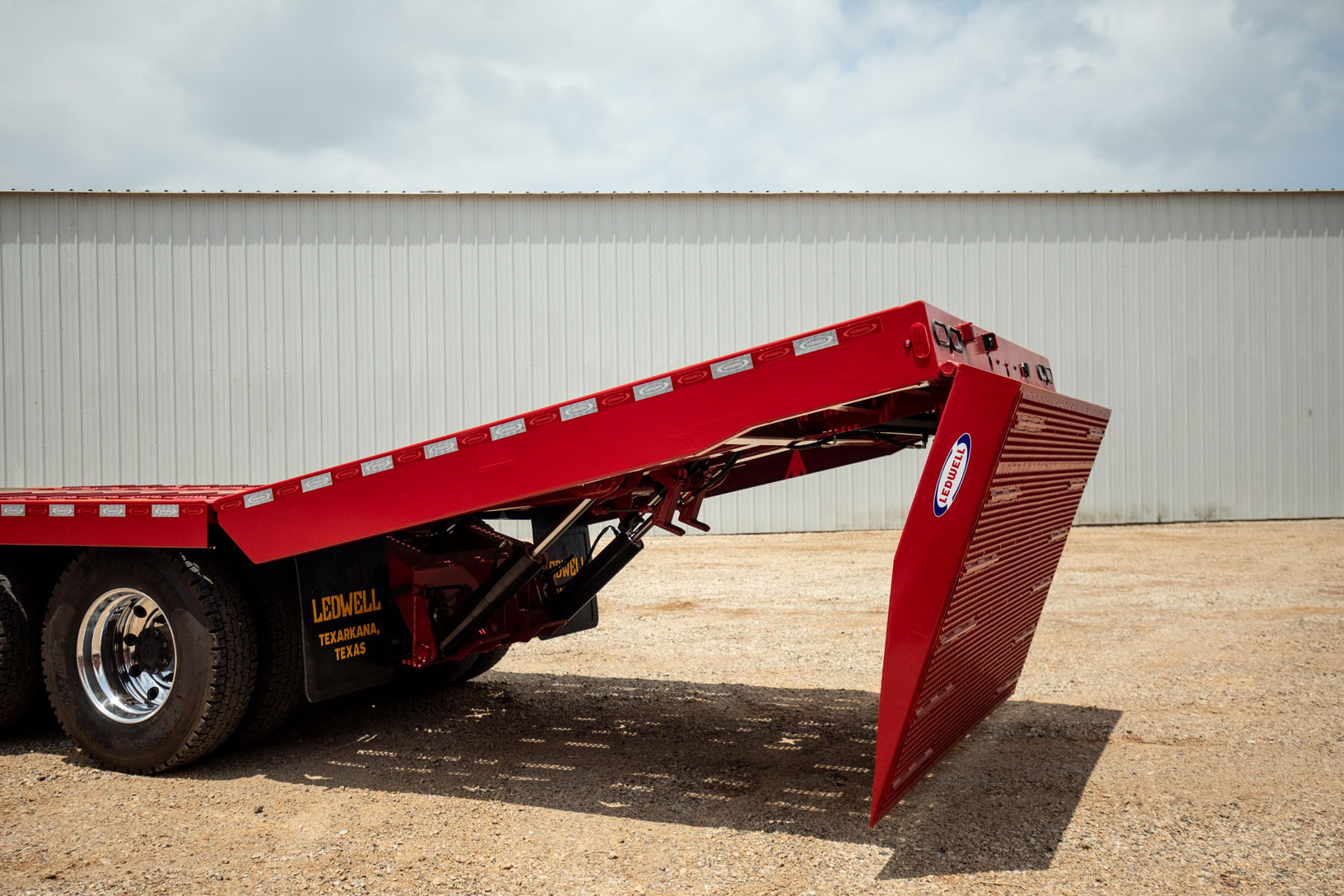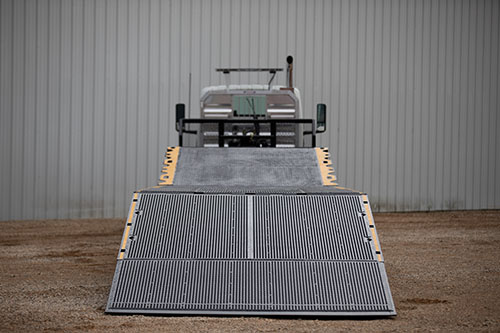 "Our Ledwell trailers are the standouts in our haul fleet.

Rob Keith

AJ Rental