Not just well made, Ledwell made.
For 75 years, Ledwell has delivered exceptional equipment and provided personalized customer service. We build custom manufactured truck bodies and trailers, as well as provide parts and service for those products.
We lead the manufactured equipment industry in creating quality products for businesses large and lean who come to Ledwell for customized, innovative solutions for their equipment needs.
Our in-house machining and fabrication capabilities guarantee excellent quality and flexibility with the shortest lead time in the industry because we know that's what our customers deserve. Our dedication to providing excellent service that meets our client's transportation needs is ensured through our employee's absolute commitment to excellence.
Choose Quality Solutions. Choose Dedicated Support. Choose Ledwell.
Our Ledwell Trailers are the standouts in our haul fleet.

Rob Keith

AJ Rental
Our Ledwell Loading Ramps are fantastic. We can't work without them.

Ed Naquin

Sunshine Equipment
Our Ledwell Fire Tanker is the first truck called out and gets the job done for us every time.

Frank Appleberry

Tillar, Arkansas Volunteer Fire Department
We love our Ledwell HydraTail Truck - nothing matches its versatility.

Brian Victor

Contractor's Connection
Meet the Ledwell HydraTilt Truck
Our most versatile universal truck bed ever. From the most rugged job sites to the tightest urban areas, the HydraTilt Truck is capable of hauling just about anything.
Ledwell's HydraTilt Truck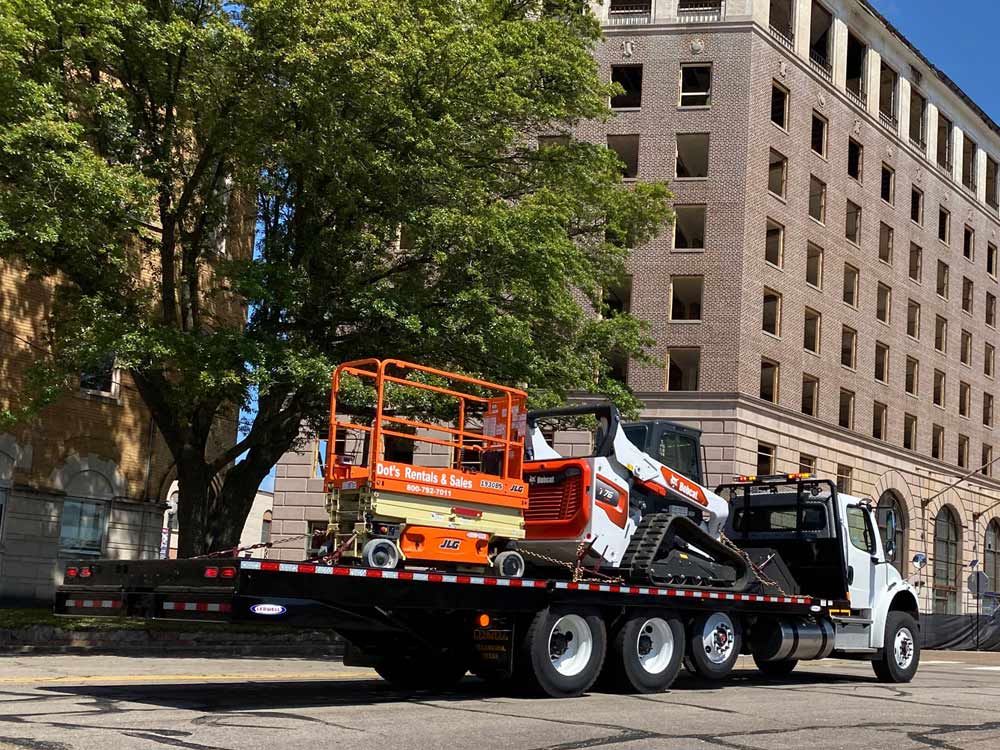 What's going on at Ledwell
Ledwell Events
At Ledwell, we love to get involved in our communities in impactful ways. We are proud participants in many events across North America. Come meet us at our next stop!
View All Events
Get to Know Ledwell
We wanted to open our doors and show you what we've been up to so we've documented the process. We'd love you to see our progress in the industry; let us know what you think.
More Videos
Frequently Asked Questions
We want to give you the answers you want — by providing easy to find solutions to the most frequently asked questions. Don't let that stop you from calling us, we'd love to hear from you.

Read More